AList Consulting offers a full list of services for government affairs consulting. We are experts in policy and politics – building a record of success for our clients at the local, state, and federal level. Led by Amanda List, our company is committed to providing bi-partisan advocacy with integrity and a fierce commitment to excellence.
AList Consulting demystifies the legislative and regulatory process for clients, helps them establish effective issue campaigns, and mobilizes support to achieve wins in Austin and Washington DC.  Whether in the US Congress, the Texas Legislature, or at state or federal agencies, Amanda List builds meaningful relationships between her clients, policy makers, and key stakeholders.  Respected by members of both parties, she has deep ties to members of the Texas House and Senate, the Texas delegation in Congress, and executive branch agencies here at home and in DC. She gets results through hard work, honest communication, and effective planning.
Meet Amanda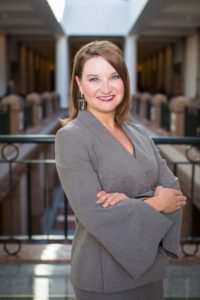 Amanda List is a fifth-generation Texan, born in Denton, but has called various cities across the state "home".  She received a Bachelor of Arts Degree in History and minor in Communications from the University of North Texas (UNT).  Amanda graduated from UNT with honors and because of her academic performance, became a member of the Golden Key International Honour Society.
The daughter of a  veteran public school teacher and school  administrator, Amanda is passionate about the potential of good government. Her strong work ethic comes from running a small business for seven years.  Plus, the opportunity to work with a start-up state trade association to become the Vice-President of Advocacy. Amanda has honed her craft as a government affairs strategist.  Amanda is married to Dr. Patrick List, a physician for the University of Texas at Austin.
Residing in central Austin, she is minutes from her other home, the Texas State Capitol. When not advocating, she enjoys traveling, playing tennis and rooting for the Dallas Cowboys. Amanda is dedicated to giving back to the community and proudly serves as the Vice-Chair of Public Policy Awareness for Autism Lifeline Links, a non-profit helping families with much needed autism services.